Content count

28

Joined

Last visited

Country

United States
Community Reputation
5
Neutral
About TD.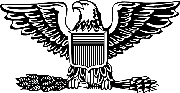 Personal Information
City and State

Kentucky

Avatar Info

Author: Great Britain - The Tommy Gun Story, An Amateur's Guide for the Colt's Thompson SMG, A Thompson Compendium
A new book on the Thompson submachine gun by Tom Davis, Jr. A Thompson Compendium is a series of in-depth stories about several specific variations of the Thompson gun and accessories. It also includes the accurate story of Potomac Arms in Alexandria, Virginia and reveals serial numbers of over 400 Thompson submachine guns sold at that renowned gun store. As you read the book you will find the following information: The First Savage Thompson - several chapters on the earliest Savage guns Savage Commercial Thompsons - never seen before information Freedom of Information Act (FOIA) requests specifically for a potential Savage Commercial Thompson The Bridgeport Commercials - eighty 1928ACs are pictured and reviewed The NAC Thompson guns - an in-depth review Potomac Arms - the story and serial number information for over 400 Thompson submachine guns Spare Part Kit update - two new variations and more information on the Herigstad kits. A French Colt returns home How to identify Colt wood The book is filled with numerous color photographs and expansive captions that will teach the Thompson enthusiasts the many important features of the different Thompson variations. While geared toward the beginner or new enthusiast, current Thompson owners and advanced collectors will find a lot of valuable and heretofore unknown and unpublished information. In addition, dealers that do not specialize in the Thompson guns will be better able to accurately describe the Thompson guns they have for sale. And correctly evaluate Thompson guns offered for trade or direct sale. This is a must book for the Thompson enthusiast's library! This new publication is available immediately on Amazon.com at a list price of $49.99 Use the Amazon website "Look Inside" feature to review a few pages and see if this book contains the information you need before making a purchase decision. Personalized copies can be purchased directly from the author at a Sturmgewehr special price of $40 plus $4.00 shipping in the continental United States. Contact Tom Davis, Jr. at tkd5501@fuse.net for purchase information. Other books by Tom Davis, Jr. - Great Britain - The Tommy Gun Story & An Amateur's Guide for the Colt's Thompson Submachine Gun

It has been over a year since this thread has been to the top of the Board. I would assume there are a few new buyers and collectors in the market as I have noticed several Colt's for sale during that period. If you are seriously interested in a Colt Thompson, this is the book for you. Comments have been very positive and I know it has helped with the evaluation of many Colt's since published. If interested, I would encourage you to view Ian McCollum's review on his website, ForgottenWeapons.com. The link is posted above. See the first thread for ordering information.

Thompson Shot magazines are not particularly rare but they can be expensive, especially for a display item. Condition and variation are key for price range information. Post some good pictures and I am sure someone will be interested.

NO 3789 does look like a nice 1921AC Thompson in the low resolution pictures. The biggest detraction for most buyers is the engraved receiver, though it is tastefully done. I am assuing the frame and receiver match. The finish and barrel are the next consideration. Finish is near impossible to judge via your iPhone pictures. A close-up of the barrel and index lines would help with the barrel. However, the bore needs a good inspection for rings and this really has to be done in person. A ringed barrel is a big deduction. The wood looks correct but I would like to see more pictures of the butt stock. Those in the Thompson community know the exact places I want to see on the butt stock and gun. The 1921A seems to be the hot ticket in the Thompson community this year. The 1921ACs and NAVYs are a close second but condition is key with any variation. I would think a retail price would be somewhere in the mid-30s if the barrel is correct and without issues. Again, the engraving may cost you interested buyers or result in a lower price. I don't know a Thompson collector that wants engraved Colt's. A dealer will probably offer much less, especially with the engraved receiver. A lot will depend on how well you understand the product (pictures of the parts that show 100% originality) and how you market it. These are the areas you control.

Mark, You certainly have an early Colt's for sale. Thank you for the better pictures of the slots cut in the barrel. I can understand why Centrifugal Arms asked about the barrel being counterbored and the possibility of a slight bulge underneath the slots. However, I am more curious if the barrel serial number (or assembly number) can be viewed in part in the chamber area, more particularly in the extractor slot. I have had a few enthusiasts ask me about these slots and am first trying to authenticate the originality of the barrel. Thanks!

Could you post a close-up picture(s) of the compensator slots at the end of the barrel? I have never seen this on a Colt's. Thanks!

My experience with machine guns is mostly in the Thompson community. What I advise prospective purchasers interested in the history of a Thompson submachine gun is to obtain from the seller as part of the deal the ATF form that showed the transfer of the machine gun to them. It is not uncommon for the seller to also have one or more prior forms. In essence, inspect and obtain all the forms you can prior to putting your money down. This is when you have the most leverage. What a buyer is generally looking for is when the machine gun was "born" on the National Firearms Registration and Transfer Record (NFRTR). Many times, especially with Colt's, the prior history is known and this step is not all that necessary, i.e., original purchaser has been documented to be the St. Louis Police Department. If the original purchaser or entity that originally registered the machine gun on the NFRTR is known, a simple Freedom of Information Act (FOIA) by an owner will show the number of transfers approved by the IRS and/or ATF. The FOIA packet will not disclose names or addresses but will show Form types and dates. It is a nice packet to have with any registered NFA controlled item. It has been my experience that when ATF mistakenly approves a pre-sample machine gun to a non-dealer, they do not make the new owner immediately dispose of the machine gun. However, transfer restrictions will apply when a new transfer is submitted, often times as part of an estate. I cannot cite any authority on this, just examples I have heard over the years. I would think that ATF would start an immediate dialog with the new owner if possession was a problem. This situation may be resolved with a simple letter to ATF stating the facts and asking for guidance. Armydoc0115 has provided some excellent options relating to legal advice. I suggest you get in touch with him off the forum and discuss further. When this matter is resolved, please come back and let us know what happened. Good luck!

s11033, It sounds like you are facing a $10,000 loss because of the "new" found transferability status of your M1 Thompson. Do you need an attorney well versed in the Class 3 world. No. You need an attorney well versed in the courtroom. This attorney will need an expert witness well versed in the legal transfer of machine guns, preferably a current or past dealer. This expert will teach your attorney about the transfer process involving machine guns and the different types of products on the market. Yes, the Class 3 world can be very complicated but the transfer and facts you told about make it an easy process to understand, much like what happens everyday. What I like most about the information you shared was the seller once owned this same M1 Thompson as a sales sample - and you have that admission in writing from the seller. That is direct knowledge something may be amiss with the transferability of this machine gun when it was sold to you. Your attorney will evaluate that writing and determine the strength. If a deposition is scheduled, that will be a huge topic of discussion along with a court ordered request for the seller to produce copies of all previous transfer forms, including Bound Book entries for this M1 Thompson. Given the loss is around $10,000 you will probably retain the services of a newer attorney. That can be a good thing but you want an experienced courtroom advocate. The venue (location) for the cause of action will be decided by your attorney with your input. I don't see enough loss for a Federal Court action. I would guess the action will commence with a letter to the seller from your attorney with a time limit to discuss settlement or a suit will be filed. Many times, that is enough to ultimately settle any dispute. Remember, the seller will have to hire an attorney to defend the suit if they have any chance defeating your claim. That costs real money, not the contingency based fee most likely you and your attorney will enter into. That said, you will probably have to pay filing fees. If me, I would contact the local bar association in your area to find the perfect attorney. Consultations are usually free. The key is to be prepared during the initial discussion. Don't forget, the attorney will also be sizing you up as a necessary witness and victim. If your not matter of fact, on point, and have all documentation you referenced in an easily searchable order, you may not get the attorney you need. And also remember, everything you post on this forum will be discoverable. Good luck! Let us know what you decide.

The book has been well received in the Thompson community. And I am very grateful for the nice comments. Personalized copies are still available at $44 including shipping. See the first post for ordering information. TD.

The word "TOMMY" (not TOMMY GUN") was trademarked by the Auto-Ordnance Corporation during World War II. The TOMMY GUN markings are generally found on Model of 1928 Savage manufactured Thompson guns in the mid 100,000 to mid 200,000 serial number range, but not on all guns in this limited range. My story on all of the Auto-Ordnance trademarks, including the word TOMMY, can be found in a 2010 issue of Small Arms Review magazine. It is one of my favorite Thompson stories! https://www.smallarmsreview.com/display.article.cfm?idarticles=527

E-mail received and reply sent.

I will be glad to review the FOIA packet from ATF when received. I have done that for a lot of Colt's. Feel free to reach out to me on this or any other Colt's with questions - tkd5501@fuse.net NO 7204 appears to have been used as a demo gun by several parties prior to being acquired by Port Chester Police Department. The FOIA will show when NO 7204 was originally registered with the IRS. That may explain the Form 10. While I cannot explain it, I do know that some Form 10 guns are transferable. And have been transferred. I believe it has something to do with the date of registration. Some guns have also be registered several times over the years. I would guess NO 7204 was well used when acquired by the Port Chester PD, probably at a discounted price if sold directly by Federal Laboratories or Auto-Ordnance. The pilfering of the Colt's parts and refinish most likely happened at the Port Chester PD. I am glad the frame number matches the receiver number. A big plus. A quick review of NO 7204 reveals the ejector and rear sight may be original parts (but unfortunately, parkerized). Perhaps the grip mount is original too. I cannot tell about the fore grip but the other wood is definitely not original. If priced right as-is, NO 7204 could be turned into a beautiful Colt's shooter gun with a professional re-blue, new wood and barrel. Many of the GI parts could be altered for the Colt's look.

ATT-Tactical, You have acquired a very interesting Thompson gun. NO 7204 was in inventory at Federal Laboratories and listed as a 1928AC on July 26, 1934. While the U.S. NAVY markings have been applied in a rather sloppy manner compared to many other NAVY marked Thompsons, the markings were most likely applied by Auto-Ordnance employees when NO 7204 was converted from a Model of 1921 to a Model of 1928AC or U.S. NAVY Model Thompson. I have pictures of other Colt NAVY Thompsons with similar sloppy markings. Review of the pictures you posted indicate most, if not all of the Colt's parts have been replaced with GI parts. The finish is also not original. I am assuming the frame serial number matches the receiver serial number, but please correct me if I am mistaken. The two L drums shown in one picture are not of the Colt's era. One is a World War II "Bridgeport" drum; the other is from Auto-Ordnance in West Hurley, New York. NO 7204 is definitely a shooter grade Colt Thompson. Since it has been refinished, there is really no way to return it to its original form. And the cost would be very prohibitive. That said, NO 7204 could be made into a very nice Colt shooter Thompson. I would also suggest you save all the IRS/ATF forms that you have for NO 7204. The results of a Freedom of Information Act (FOIA) request would be very interesting. Contact me if you would like some help in filing a FOIA. The cost is usually free.

Does the serial number on the frame match the serial number on the receiver? A picture of the serial number on the frame would be helpful. Are the buffer pilot and recoil spring included? Thanks!

If your in need of a Christmas present for that Thompson enthusiast who seems to have everything, give the gift that keeps on giving for many years - An Amateur's Guide for the Colt's Thompson Submachine Gun! Available at Amazon.com and will reach you by Christmas if you act fast. If an Amateur's Guide... is already in your library, you may want to check out my first book, Great Britain - The Tommy Gun Story. Also available on Amazon.com with a look inside feature that allows you to review a few pages. Have a wonderful holiday season. And don't forget that C drum dump to bring in the New Year!