Content count

216

Joined

Last visited

Country

United States
Community Reputation
37
Excellent
About POLLC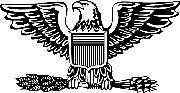 Rank

Veteran


Birthday

July 31
Personal Information
City and State

Las Vegas, NV
If one happens to accidentally delete their PM's, all one has to do is go to their previous strumgewehr email and press: "Read full message." This will take you to a page to restore all your PMs. A two minute job... Alan dba POLLC PS The only reason I know, because it took me two days to figure it out. LOL

( FYI )... A very informative video posted yesterday on youtube. Getting your Z magazines to properly fit in the M11/9. A very detailed explanation on what needs to be done in a clear and concise manner. Check out the video. You will be glad you did. .https://youtu.be/Z7ezqVF-A68

NIW Colt 14.5" SOCOM HEAVY BARREL 1/7. Chrome lined barrel, NATO .556 CAL., with M203 Cut, M4 feed ramp, barrel nut, front sight tower, and sight post. Colt currently marks their barrels with their cage code 13629 (no longer C marked). Same barrel manufactured for the military. Use on SBR, AR pistols, and Registered Machine Guns, unless Flash Hider is pinned and welded to bring the barrel to 16," $449.00, Priority shipping and fully insured with tracking. Any questions please PM me. Thank you for looking. Alan dba POLLC

When you do get to Vegas, "I'll be here to shake your hand, Pat!!" Thank you very much!!

"People should have privacy. Government should have transparency." Julian Assange

My sincere thanks Greg, for the kind word and the Like this. Hahaha... for those that don't already know, "Greg Alpine is also a stand up guy." Alan dba POLLC

"When the government conspires with corporations to infringe on the rights of citizens, that is called fascism."

"Truth is the new hate speech... During times of universal deceit, telling the truth becomes a revolutionary act." George Orwell

Smith&Wesson M76, SW76, MK760, (like) folding stock in excellent condition. The metal part on the folding stock is paint and not parkinized. Stock is compatible with the above mentioned SMG's. Also included is an MK760 grip in excellent condition. Any questions please PM me. $195.00/$15.00 priority mail with tracking. Will consider reasonable offers. Thank you for looking. Alan dba POLLC

Powder Springs M10/45, 45 cal. (see pictures) looks new. Folding stock locks up tight. With two (2) original Cobray magazines, with loader. Originally in my personal collection, efile ready. $7,899/$49.00 shipped with full insurance. Any questions please PM me. Thank you for looking. Alan dba POLLC

Frank, thank you for a clear and concise explanation. I appreciate you taking the time to respond to this post. I also apologize to anyone I might have misled. Thank you again. Alan dba POLLC PS I also want to thank everyone that responded to this post. PM's was sent to everyone to thank everyone individually. SPF

" What you imagine, you create."