Content count

219

Joined

Last visited

Country

United States
Community Reputation
23
Excellent
About bigbore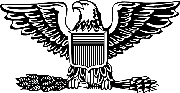 Personal Information
City and State

Sylvania, OH
The form 4 says "on receiver" but the registered number is stamped on the bottom of the trunnion. ATF has published that it's allowed to move registered Vickers/Maxims serial numbers from other areas to the side plate. https://www.atf.gov/firearms/docs/ruling/2010-3-identification-maxim-side-plate-receivers

Free Bump for a beautiful piece of history.

Funds were sent overnight 3 days ago, but as of now have disappeared upon arrival in Memphis. I'm marking this sold, but if something happens and the deal falls through I'll contact those in line directly.

As of right now I have not received any payment, or notification that payment has been sent. If I don't have something by Monday, I'll offer it to the next of the 4 people waiting inline if the current guy falls through. Sometimes, unfortunately these sales are as straight forward as others....

*****************************************Sold Pending Funds***************************************** 2/11/21 Someone just listed and then marked sold an RIA M60 on a form 4 with no spare parts or accessories for $54k(+ SHIPPING AND TAXES). If that's an honest transaction, this gun on a form 3 with at least $12,000.00 in spare parts is a SCREAMING DEAL!

Pre-May M1A1 AOC Thompson. A great looking gun, nice patina, good bore, runs like a top. My SOT is current so this will transfer out on an efiled Form 3. Certified funds required for payment. $10K delivered. I wont reply to any lower offer. No magazine, no sling just what you see. steve at adcofireams dotcom is direct email.

Received several emails last night requesting pics in E3 configuration. This is the only pic I currently have of it as an E3. I thought it made a nice centerpiece for my coffee table. Wife didn't approve. I prefer the classic look, myself. To answer another question - Using an M1 Garand TE gauge (.30 throat is .30 throat, at least a consistent reference point) all the barrels measure the same. That means they are all equally worn the same(unlikely) or that are all basically new. There are a total of 3 spare complete bolt assemblies. Two are as new, one is used. All work fine.

Found a box of links and blanks to add to the deal. It's best to have blanks to load as the last round in your M60 belted ammo.

is the receiver painted black?