 Content count

286

Joined

Last visited

Country

United States
Community Reputation
77
Excellent
About g36kinnc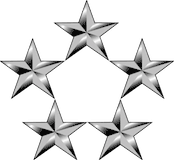 Looking for mini uzi rear picitinny top cover sight rail, IMI or Fab Defense. Also looking for CZ75 22LR conversion kit with threaded barrel, Needing S&W76 or MK760 9mm bolt too. Please contact me direct at; Gprue8@aol.com 828 773 1938 text or call

Have a nice complete m23 .50 cal m2hb cradle and ammo can rack tray ,with pins and chains. Large pintle but have also available pintle adapter to small pintle. For your vehicle Hmmv or truck, or stand up mount, SEE PICS 750.00 plus shipping. Also a soft mk93 mount COMPLETE 1550. Call/text l email direct please 828 773 1938 Gprue8@aol.com Greg

Have 2 more 50 barrel extensions Just in for the quick change barrel, And a nice mark 23 50 caliber cradle 750.

I have the following 50 cal.M2HB original parts and soft mount. MK93 soft buffered cradle mount with ammo can rack, can use with m240 and m249 with adapters available Has small pintle with available large pintle adapter 1550. New original quick barrel change auto barrel extension 500. 2 avail. Buffer housing complete 200. Front barrel support new 200. Tripod Pintle 85. T&E complete new style 150. Recoil group complete 50. Rare NEWEST TYPE Flashhider m2a1 screw on vortex ISSUE new 100. M2 or M3 Rare Standard armament flexible feed chute system Mint condition stainless ,appears om unused 3' approximately 2 sections of that available only, 275 per section, Includes gun end. Have feed chute gun end only bracket for above standard armament marked mint.100. Flash hider exc complete 75. Mk23 m2hb pintle cradle , Complete with all parts and ammo can rack, In beautiful condition 750. Rear and Front cartridge stop set 85.. New Firing pin, great spare part, new 45. Will have nice complete m2 m3 GI originsl tripod complete with pintle and T&E available 1050. buy it with mk93 soft mount above and have an incredible set! Contact direct only gprue8@aol.com 828 773 1938 call/text Greg/ Aloine concepts

We have the following FN m240/mk46 /m240 spare parts available for build or as upgrade spare parts, Not aftermarket copies. See pics CONTACT DIRECT TEXT OR CALL ONLY GPRUE8@AOL.COM 828 773 1938 M240L items ALL NEW Rare 5 POS. COLLAPSIBLE STOCK With both tall and short cheek rest, 625.00 Fixed hydraulic stock exc. 225. Rail optic top feed cover complete 750. Rail optic top cover stripped add your parts, 275. Complete new right hand feed top cover assembly with feed tray so you could make a nice twin mount if you like 750. Chrome feed tray exc. 175. Auto Oprerating rod and piston group complete with bolt assembly and firing pin set, 1100. Select fire trigger group complete safe semi, auto, m240 875. or m249 Great for when helping to zero the weapon m249 type 850. Enhanced extended charging handle complete, 285. Top barrel heat shield 75. Newest rare type adjustable leg bipod 475. Barrel assembly with carry handle heavy without front sight to use with rail optic top cover exc/like new 450. Barrel assembly complete heavy 550. Front handguard rail heat shield complete 300. Gas tube group 200. Firing pin 65. Chrome barrel Gas assembly regulator with collar 95. Recoil rod spring group 110. Ammo bracket adapter, snaps on side to use 100 rnd bandoleers 45. M240/249 ,GI tripod adapter set with pintle and T&E adapter to use on m2 Browning or m122 m60 type tripod 150. For set Combo tool 45. Gas reg. Carbide scraper 40. Ruptured case tool 40. Front sight combo tool 40. Hydraulic fixed stock complete, exc. 225. M249 Short para barrel new 325. Used exc 275. New type optic 5 pos.collapsible stock witg short and tall cheek rest 350. Standard barrel, complete adjustable gas, exc. 350. Standard barrel self adjustable gas 375. Exc. Complete auto internal fire control set, op rod, slide carrier, bolt (2 sets only) 1900. Full auto trigger group complete 600. Nutsack mag well adapter ,Nutsack not included. Use with tripid or Shrike 85. Tri rai KAC handguard 165. Bolt complete 450. Fixex hydraulic stock exc 150. Slide complete with firing pin, roller 650.Mk46 charging handle 200. 200 rd ammo box exc. 20. Firing pin and spring 65. Rare early m249 Ranger collapsible stock with metal buffer housing not plastic terrible type 350. 1 ONLY COMPLETE M249 PARTS KIT AVAILABLE 6000. Sold pending funds, have other parts avsilable. See pics contact above direct only please, gprue8@aol.com 828 773 2938 call text, Greg. Alpine Concepts Other parts available just inquire. All plus actual shipping usually flat rate able

Hate I missed the whole thing.

will take all the German belts, drum, can etc.pm sent

I will take all on the list, and need the M3 Release, anything else for the M3? need guide rods and spring parts. for bolt. Pm sent

This guy ships lightning fast you can't get any better than this, Just a class act!!

2 only left, new rare in factory brown wrap still, Standard Armament m134 or m60D/m240H stainless flex belt feed chutes about 5 feet total as for 2 units with ends installed. Easily Put together any length desired. 475. Ea or bith 900.00 plus 16. Shipping flat rate priority. SPF TO JEFF Also 2 new .50 m2hb or m3 2.5 foot flex chutes , as new 300.00 ea. With gun end to play B17 waist gunner with!! Do you need s nixe m2hb .50 mk93 soft buffered cradle unit for m3 tripod small pintle complete super condition original with ammo can rack 1500.00 M2a1 voretex new type .50 flash hider 100.00 niw 1 only rare .50 m2hb rear sight complete niw 125. 50 m2hb rear and ftont ctg stop new set 75. New carry handle m2a1 fixed rare niw 85.00 M2hb ww2 type wire type carry handle new 35.00 Csll text 828 773 1938 Direct email plesse gprue8@aol.com Greg 475.00 ea. Or both for 900.00 and 16. shipping flat rate

Very fine gentleman to deal with!! 6 stars out of 5 if possible Greg at Alpine

Parts still available to buy, I withdraw my offer.

Will take all tbe mounts, pm sent Greg 828 773 1938 Gprue8@aol.com

I have 2 very nice condition green painted original mark 93 mounts in hardly used shape, This is the soft buffered mount cradle for the 50 caliber Heavy machine gun M2HB. Complete with all pins ready to mount on your M3 tripod or vehicle mount If you are lucky to have a HUMVEE! INCLUDES Traversing and elevating Mechanism T &E, 50 can ammo can rack on side. This type mount can also be used with adapters for the M240 and M 249. 1500.00 plus shipping. Only 2 left to sell, these sell for up to $3000 so get it shile I have nice one. Pics coming, Have to resize apparently Call text direct only please Gprue8@aol.com 828 773 1938 Greg Aloine concepts Gprue8@aol.co.