 Content count

24

Joined

Last visited

Country

United States
Community Reputation
0
Neutral
About openbolt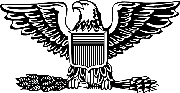 Personal Information
City and State

Scenic Idaho
Bump with lower price.. Was $2500.⁰⁰ now $2300.⁰⁰. Thx.

Get the military WWII M1A1. I've had them all except the WH guns (no thanks) Colt 21's, 1928's, M1's but like the M1A1 due to it not having the Blish lock like all the rest. Also the rear sight has protective wings.

Ryo, You are correct. It stays a SBR. Thank you, Openbolt

SIG SAUER 9mm MPX on a form 3 in Idaho ready to E-file transfer. Used but LNIB 99%. Fired 150 rounds. This was a law enforcement only offering as it took LE credentials to acquire. These are tough to find in a good year. $2500.⁰⁰ or best. Includes: box with all paperwork and accessories (cleaning kit, sling etc), one 30 round SIG mag and one 20 round SIG mag. From what I've been told and read this is a Gen 2 MPX. Note this comes with SIG factory flip-up iron sights. Shipping insured $35.⁰⁰. Extra new in wrap 30 round magazines available.

Same here. SOT renewal arrived in Idaho today. Thought it was an approved form 4 because it's in a white #10 envelope.

Sold pending funds to Sumbody1 KEL-TEC PLR-22. 22LR Pistol new in box unfired. Threaded barrel. Comes with one 26 round magazine manual, stickers and trigger lock. Ships from my FFL license in Idaho to your FFL. Money orders, cashiers or personal checks accepted. $300.00 & 20.00 shipping insured.

Pre B CZ-75 made in 1985 Czechoslovakia. Received in trade years ago. It's 100% reliable during the couple hundred rounds I've fired it. No issues other than cosmetics. Finish is chipped and worn on the high spots & edges. It's not pretty but It's dead nuts reliable with any 9mm ammunition Comes with three original factory 15 round mags. (It's very hard to find pre-B original mags) Importer marked "LSY DEFENSE ". $550.00 DELIVERED to original 48 states via UPS or Fed-Ex, USPS. USPS MO, cashiers or personal checks (held) ok. My Idaho FFL to your FFL.

Yep. They're just tucked away in dealers (or ex-dealers) safes waiting for us to kick the bucket so their kids can cash 'em in! They certainly exist.. though in smaller numbers than MP5's or 33's and pop up now and then.

Fed-Ex (2-Day). Hundreds of guns, dozens of NFA items and couple-three decades. Never an issue.

Sage built state-of-art (for that era) underfolding Rem 870's for law enforcement back in the day. They were experts in stampings and parkerizing. I'd hazard a guess they were asked to develop an M16 weapon light...and you've found one.

The Ruger AC-556 and the MAC 10's are factory built MG's. Also the ArmaLite AR-18.

I put together a 10.5" upper using a Faxon barrel and installed a Wolf heavy hammer spring to pop hard Russian primers. It runs 100% on top of a RR factory auto sear as well as when using a RDIAS. It's one of the more interesting MG's as 7.62x39mm out of the short barrel is more of a challenge than 5.56mm is... I should add that because Faxon drilled the gas port the correct size (after I returned it due to short stroking) I'm able to use a carbine or "H" buffer and it cycles fairly slow for a 10.5". Hope you get it running correctly. Feel free to ask more questions. They're awesome when you get 'em working right!