 About openbolt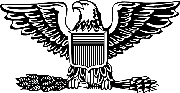 Autogun, You've been around a good while, sorry to see you shut down the M.G. portion. But im interested in: B&B armory Glock switch never installed AR15 drop in auto sear Just in case you decide to split up the collection. Thanks Openbolt My email: 8651741 (at) gmail (dot) com

Thank you Schnellfurer for the awesome wood! I appreciate you reaching out to me. It's now rockin' its new wood stock!

Chef and I have have worked out a sale for the whole package. It's now: Sold to "Chef". Thank you. Shipped: May 20 2022

Shortbarrelpete, I said I think I've got it sold. It is available. You also never said "I'll take it'' so there is no issue with it's availability. You decide what I actually said:

I'm looking for an original IMI UZI SMG Q.D. Wood buttstock. Prefer dark wood as opposed to blonde. Good to excellent condition. See picture below. Will pay a premium for type 2 (longer L.O.P.). I'm aware that these are available through several different surplus parts dealers but I'd prefer to see the exact stock I'm buying. PLEASE SEND A PICTURE AND I'LL MAKE OFFER. OR JUST SHOOT ME A PRICE SHIPPED. Thx, openbolt

Sold to "C.N." Bump for August. $2300.⁰⁰

It's still available. Gary in Houston never replied when I reached out..so it is still for sale, on a form 3 in Idaho ready to E-file. Thx.

Gary in Houston, I've sent you my contact information including phone number and address via Sturm P.M. Thanks!

Still available. Bump to the top for July.