Content count

125

Joined

Last visited

Country

United States
Community Reputation
2
Neutral
About MSAA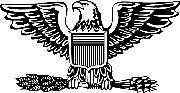 un clog your 40mm with this handy tool!

Just acquired a new in "Distressed" box a M88 Hellfighter light mount for the Ma Duce 50 cal $150.00 obo Shipped $20 CONUSA Steven www.newmilitarysurplus.com

For sale a new Cobray M11-9 parts kit $350 Shipped for $20 CON USA USPS Postal MO ONLY Steven MSAA FFL-01

I am in possession of a truly rare and unique 1 of a kind, 1981 S&W Model 29-3 with a 4" barrel, not so much for the fine gun itself, but the story behind it. It started in 1982 when Richard, an avid gun enthusiasts from Bogalusa LA. had a concept for a "personal" piece to commemorate two of his Hero's in the gun world, Bill Jordan & Elmer Keith. What I have are the actual letters going back and forth Between Bill Jordon, (while he was the editor of Shooting Times Magazine) & Richard, discussing his project and obtaining permission to use Bill's & Elmer's Images on the "custom made" Bone Grips by Roy Fishpaw. The plan was to have the Revolver featured in "American Rifleman" at the time or "Shooting Times" which Bill had just taken over the editor position of that publication. Then, the grips were sent off to be Scrimshawed by Bob Engnath. The Revolver was then sent to master engraver Jere Davidson, who did a remarkable job from the 22K GOLD Inlay to almost 80% coverage of exquisite "High Relief" engraving. From here, the revolver was sent to a shop in Kansas City to have a custom-made velvet lined display case made. During its stay at the case shop, they were broken into and the gun was stolen. All involved were heartbroken. About a year later, the Family received a call from a Kansas City Detective, indicating the revolver was found but unfortunately Richard's health had diminished, and he passed before it arrived back home. The "Robber" apparently did not like the scrimshawed images and attempted to remove them. Most of the image is still intact and the resemblance to Bill & Elmer's Book cover photos are picture perfect! "Hell, I Was There" & "No Second Place Winner" I have numerous letters, photos, etc... between all who were involved in this project documenting the steps along the way. I even have a letter from Col. Rex Applegate, Yes, Col. Applegate, indicated his desire to purchase the Revolver before it was even finished. Col. Applegate had heard about it from none other than Bill Jordan, his good friend. Naturally, everyone's signatures are present on the correspondences. I have been asked by the Family, to seek a buyer who will appreciate this fine work of art. Before you go hoo'in and haw'in about the asking price, let's have a quick review of what we have. S&W Mod 29-3 Revolver $800.00 – $1200.00 in today's market Engraving $3500 - $4500 in today's market Bone Grips upwards to $1000.00 -$1200.00 in todays' market (if you can find someone to make them) Scrimshaw: No Idea but I estimate at least $800 plus? (2 images) Please correct me if I am off base. Provenance Letters & Signatures, Priceless Asking $10,000 plus shipping & insurance! Absolutely NO TRADES Sorry!

Mark 19 Round Removal "New Old Stock" NSN# 5120-01-347-1884 These will ship in the factory box with Instructions $155.00 Shipped & Insured! ConUSA

Sig P226 Extreme E26R-9-XTM-BLKGRY Born: Mar 2018 Price $900.00 Sig P229 E29-9-CC-LGCY Talo Born: March 2018 Price $750 Sig P229C E29CA-9-B Born: Oct 2016 Price $750.00 P320 X-Carry 320XCA-9-BXR3 Born: Dec 2018 Price $650 Shipping Average $35 each Please ask questions

I just picked up a Russian Makarov and does anyone recognize the proof marks. THe Horseshoe/Arrow look to be a Izhevsk mark but Ive never seen one in a circle or Horshshoe Also the PCT?