Content count

52

Joined

Last visited

Country

United States
Community Reputation
2
Neutral
About MSAA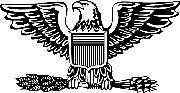 Guns are $500 each firm plus shipping Steven

Scarce Scottish Albion Motors Enfield No. 2 Mk 1** Excellent condition for it's age, "more than I can say for myself" Scottish Albion Motors Enfield No. 2 Mk 1 in 38/200 [38 S&W – NOT 38 S&W Special!] with 2 inch barrel. Excellent and scarce WW2 1943 dated Scottish Albion Motors No. 2 MK 1** 38/200 double action military revolver. B5937 serial prefix matching on barrel, cylinder and frame. Very Nice military phosphate finish with very light handling marks. Bore and cylinders are shiny clean w/ deep lands & Grooves. Functions perfectly. Notice the Albion Motors version of the No. 2 has smooth front and back straps (the Enfield's serrated their grip straps) A small quantity of about 20+ thousand No. 2's were made by Albion Motors of Scotland in 1942 and 1943. $700.00 OBO Steven MSAA FFL-01 www.newmilitarysurplus.com

Excellent condition 1st Run "Backpacker" Model Magna Ported and bobbed trigger Stainless Steel Mfg: 1984-1985 $400.00 OBO $30.00 shipped & Insured Steven 404-725-2933 MSAA FFL 01 www.newmilitarysurplus.com

Another Estate Gun 1984 Ruger Redhawk "Hunter" KRH 44R In great shape for it's age. Has original Outer shipping box and Inner box. Both in excellent condition Previous owner had a trigger set screw installed to adjust the reset? Some pitting around the trigger guard? Have 2 owners manuals, extra rubber grips, & Original receipt (Name will be blacked out) Steven MSAA $725.00 Shipping $35 insured www.newmilitarysurplus.com

Just in from an estate a very nice Benelli armi SL-80 123 The Model 123 has an ornate photo-engraved receiver 28" vent rib barrel Accepts 2 3/4" & 3" 12 ga shells Imported by H & K 2* on barrel ; Imp.Mod. Choke (fixed) Includes Manual $600.00 OBO Shipping $40.00 Insured Steven MSAA www.newmilitarysurplus.com

I have a 1966 Belgium Browning High Power "T" Series Serial # & original Black Pouch with gold zipper. Part of an Estate collection - more to come! This gun has had the slide release and safety replaced and had some trigger extensions to widen the trigger width. Original parts have been found and in the mail! "THUMB PRINT Feature" Comes with an extra set of Pachmayr rubber grips and a new set of "jay scott" Pearlite Grips#52 $1,000.00 $35.00 shipped & Insured Steven MSAA www.newmilitarysurplus.com

Price Lowered $7000 shipped

Up for sale is my Insane Collection of GSG-5 Rifles Pistols & Accessories All are BRAND NEW never fired. Really, they have been in solitary confinement since purchased in Oct. 2009. All are considered Generation 3 Guns and one of the last batches to be imported prior to the Ban The Fake Suppressor on the "SD" has Been Replaced Under ATI's Recall.Yes, it's true, I went a little crazy with these when they came out and had some neat plans for them as you might see by some of the accessories, but I've decided to part with them and I know I'll regret it later, but that's life. I will not ship to High Cap Ban States. One (1) New GSG-5 One (1) New GSG-5 SD One (1) New GSG-5P One (1) New GSG-5PK Guns $2,000.00(28) New 22rd ATI Factory Magazines $20 ea = $560.00 (8) New ATI Factory Mag Clamps $20ea = $160.00 (2) New ATI Factory Expandable Stocks $75 ea = $150.00 (1) New ATI Factory Folding Stock $75.00 (1) New ATI Factory 3-point sling $25.00 (1) New SwarfWorks GSG-5PK thread Adapter $50.00 (Currently Out Of Stock)http://www.swarfworks.com/gsg5-pkregular.phpOne New Gemtech GSG-5 replacement Barrel w/ Thread Protector $150.00 (Very Rare Discontinued) Becomes NFA Item if installed onto rifle and not registered as SBR One New Gemtech GSG-5PK 3 lug "Navy" Adapter $75.00 (Very Rare Discontinued) Accessories @ cost Total $1,245.00Package Total $2,800.00 Steven MSAA www.newmilitarysurplus.com

Someone buy me and Feed Me!!!

i have 5 boxes of 20 rounds ea. of unopened .30 M2 APNON CORROSIVEAfter 62 years ammo looks brand new Highly Collectable $40 per box Shipping TBD!Steven404-725-2933 www.newmilitarysurplus.com

This little pistol want a new home!