Content count

563

Joined

Last visited

Country

United States
Community Reputation
59
Excellent
About Dscheid NFA Investments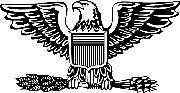 Rank

Veteran


Birthday

10/24/1963
Personal Information
City and State

Portland, OR

Avatar Info

The Punisher
I would have to say, You did Well, collecting all of those back then. That is AWESOME!

I would say post up a new ad, as easy as "copy and paste" from the old ad, or start a new ad!

We have several A2 stocks available, different date codes avail. if looking for a certain one. We can accept PayPal as a gift, or mail us a check. $48.00 each is a Priority Mailed price w/tracking number

Thanks Rob, we appreciate the business.

Dutch11, I will consider them Sold to you! $173.00 is the total with shipping (only one $8 shipping, bundle!) For PayPal (gift) send to escheid@comcast.net if you need to mail a check, I.M me for our address.

Dscheid NFA Investments replied to Dscheid NFA Investments's topic in NFA Market Board

Thanks Tony, we appreciate your business!

Back when I had a Registered receiver F/A Tec-9 I was worried about the firing pin getting damaged or breaking the tip off, so I sent that bolt and a spare bolt to RDTS. Sold the Tec-9 a long time ago and this was never used. Ralph welded in the new shelf and a new firing pin as per spec. I believe most of these were registered receiver guns and all other parts such as the modified bolt are non-NFA items. This is ready to drop in, just in case your bolt has issues. All NFA rules apply when using this bolt, meaning it must go into a registered Tec-9. $245.00 is a Priority Mailed price w/tracking number. PayPal (as a gift) or we can accept a check.

Offered for sale is a Like New, test fired only, H&K MP5-F, this is a Pre-86 Dealer Sample for FFL/SOT holders and you can keep this if you give up your license. Built by Mike TSC Machine from a beautiful factory Pre-86 Dealer Sample MP5A3 and a de-milled Post Sample French model MP5A3. F3 shows this as an MP5 A3 model This has all of the French upgrades and also comes with 2 German mags. $16,150.00 is a delivered price via USPS Priority Mail w/tracking # included. Externally the differences are: the new buttstock that has a two inch thick rubber butt pad, an additional sling loop on the right side of the stock for left handed shooters and a one inch increase in length of the forks. To complement the ambidextrous sling loop on the new MP5F fork is the dual front sling bolts and a 3 Lug HK Flash Hider. Internal changes to the MP5F include the following: Improvement of the locking roller holder even beyond the newer wire roller holder. Another internal modification is to the firing pin spring, another part that was prone to breakage, albeit after several thousand rounds. The new spring is of multi-strand wire and thicker. In another move toward strengthening the MP5F for the high power French +P+ loads, the cocking handle was redesigned to help it stay forward during firing. The MP5F is proof that when you thought the MP5 could not be improved upon, the engineers at Heckler Koch never fail to take it one step further. This information on the MP5F came from Small Arms Review, the leading publication for the reporting on innovation and cutting edge firearms design. In stock and ready to eFile this to a new owner, So, you could have this pretty Quickly, last approval only took 2 days. BONUS: I have a New, never worn, vintage Sturmgewehr t-shirt, size "L" that will be included, if I remember these were the first ones! see pics

This HK51 was built by FJ Vollmer on a FMP receiver, it is sear ready with a factory full auto carrier, "N" marked bolt head. Flapper mag release, clipped & pinned Navy SEF lower, correct 53 handguard and flash hider. Comes with one magazine. $4900 (OBRO) + $40 Priority shipping w/tracking # provided. External condition is good, shows wear around ejection port and on the A3 leg. Internals look really good, nice and clean, there is some residue on the bottom of the flash hider. In stock on a F3, we use eForms for quickest approval times and keep the customer informed every step of the way. Form 3 shows this as a Model 51

LMT (Lewis Machine & Tool) 40mm Grenade Launcher, 12" rifled barrel, gently used. Pistol stock (unknown mfg) with top rails, comfortable hogue grip, QD Sight. There is a threaded hole for what looks like a Threaded Stock could be added. Remove the launcher from the pistol stock and the M203 will pop right onto your M16/AR15 with the correct barrel profile. We eFile for quickest approval times. $1550 (OBRO) is a shipped price with tracking # provided.