Content count

448

Joined

Last visited

Country

United States
Community Reputation
42
Excellent
About Dscheid NFA Investments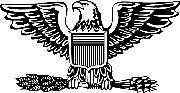 Rank

Veteran


Birthday

10/24/1963
Personal Information
City and State

Portland, OR

Avatar Info

The Punisher
Dscheid NFA Investments posted a topic in Ammunition

We have a couple of boxes (4) of the AP SS192 available. I am keeping a couple boxes for myself! PayPal accepted, also checks if you prefer, will ship USPS Priority Mail w/tracking # provided.

One is Sold, one is still available!

We have 2 of these "lightly used" available, this will allow you to use your Full size or Mini UZI suppressor on your Micro UZI. Yep, pretty cool... Price is $75 each plus $8 for Priority Mail shipping with Tracking # provided. PayPal or check accepted!

Dscheid NFA Investments replied to Dscheid NFA Investments's topic in NFA Market Board

Dscheid NFA Investments replied to Dscheid NFA Investments's topic in NFA Market Board

If you are looking for a nice shooter grade MP5, then this might be for you! When assembled, it looks great with no scope marks and the furniture is in good condition. There is wear on the finish (see pics) mostly under the furniture, but also at the 3-lug. Internals are really clean and this MP5 runs smooth. Comes as pictured, threaded / 3 lug, one mag and MP5 manual. $13,500 is shipped w/tracking # provided. Will eFile out to the next FFL/SOT owner, not for civilian transfer, SOT only!

Dscheid NFA Investments replied to Dscheid NFA Investments's topic in NFA Market Board

These folks will never ever give up, they all must Demo-craps and want everything for free. As long as we keep as many Brothers informed of these scammers, the better off we are. Glad to see AR15.com slapped him down hard and fast!

Dscheid NFA Investments replied to Dscheid NFA Investments's topic in NFA Market Board

Free Sturm t-shirt added to the deal! see Pics

Got this email today and it was far too easy to find out it is a scammer, got called out on 2 other boards on the HK sear! Here is where he posted Pics of said sear, which was taken from a video that was not his and called out on it. Then crickets, go figure..... https://www.ar15.com/forums/Equipment-Exchange/WTS-Transferable-SandH-HK-Sear-30-000/118-1858961/?page=1 Then a moderator removed it from this other board, they knew it was a scam too: https://forums.gunboards.com/showthread.php?1079909-WTS-Transferable-S-amp-H-HK-Sear-30-000 Hello, I am Kevin, I'm looking to relinquish my gun collection to raise some quick cash for an important project I'm working on. I have always collected these firearms as a form of investment. This seems like a great time to let go of some to raise cash. I have asked around and your name came up as someone who might be interested. Below is a list of arms in my collection: -HK G3K -MP5 Sear -Ruger AC556 -M16A2 -IMI UZI I am working on a more detailed file comprising of photos and brief descriptions of each of the arms. I'll send you a link to my dropbox for more information. Let me know if you're interested or know someone who might have interest. I am also interested in trades, provided it includes cash. Cheers K Kirkland (717) 467-3793

Dscheid NFA Investments replied to Lthrneck03's topic in Wanted to Buy

I have 2 buffered carriers, non IB date code, however they both have the Thumb Grooves and are factory F/A not welded. One is marked "F" on the side rail and the other is stamped "KA" on the back end. Will one of these work for you? If not, I am OK keeping them, but I thought I would ask since nobody else is posting up they have one.

When I saw that news, all I could think is "Wow, this is total B.S" who messed this one up and on purpose, or so it seems, hmm. I guess if you "donate" enough to the right folks, then things like this, simply go away! My hope is, this will follow him for life and nobody will employ him. That is my hope, however we all know how the left works, they either protect their own or eat their own...

Offered for sale is a Like New, test fired only, H&K MP5-F, this is a Pre-86 Dealer Sample for FFL/SOT holders and you can keep this if you give up your license. Built from a beautiful factory MP5 and a de-milled Post Sample French model MP5A3. This has all of the French upgrades and also comes with 2 mags. $18,150 is a delivered price via USPS Priority Mail w/tracking #. Externally the differences are: the new buttstock that has a two inch thick rubber butt pad, an additional sling loop on the right side of the stock for left handed shooters and a one inch increase in length of the forks. To complement the ambidextrous sling loop on the new MP5F fork is the dual front sling bolts and a 3 Lug HK Flash Hider. Internal changes to the MP5F include the following: Improvement of the locking roller holder even beyond the newer wire roller holder. Another internal modification is to the firing pin spring, another part that was prone to breakage, albeit after several thousand rounds. The new spring is of multi-strand wire and thicker. In another move toward strengthening the MP5F for the high power French +P+ loads, the cocking handle was redesigned to help it stay forward during firing. The MP5F is proof that when you thought the MP5 could not be improved upon, the engineers at Heckler Koch never fail to take it one step further. This information on the MP5F came from Small Arms Review, the leading publication for the reporting on innovation and cutting edge firearms design. In stock and ready to eFile this to a new owner, So, you could have this pretty Quickly. BONUS: I have a New, never worn, vintage Sturmgewehr t-shirt, size "L" that will be included, if I remember these were the first ones! see pics

LOL, that is exactly what I was thinking when I read that post too!

Dscheid NFA Investments replied to Dscheid NFA Investments's topic in NFA Market Board

Yes, when you get a chance please email me a pic of the Mini UZI we spoke about.