Content count

583

Joined

Last visited

Country

United States
Community Reputation
65
Excellent
About Dscheid NFA Investments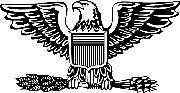 Rank

Veteran


Birthday

10/24/1963
Personal Information
City and State

Portland, OR

Avatar Info

The Punisher
Offered for sale is a Like New, test fired only, H&K MP5-F, this is a Pre-86 Dealer Sample for FFL/SOT holders and you can keep this if you give up your license. Built by Mike TSC Machine from a beautiful factory Pre-86 Dealer Sample MP5A3 and a de-milled Post Sample French model MP5A3. F3 shows this as an MP5 A3 model This has all of the French upgrades and also comes with 2 German mags. $15,950.00 is a delivered price via USPS Priority Mail w/tracking # included. Externally the differences are: the new buttstock that has a two inch thick rubber butt pad, an additional sling loop on the right side of the stock for left handed shooters and a one inch increase in length of the forks. To complement the ambidextrous sling loop on the new MP5F fork is the dual front sling bolts and a 3 Lug HK Flash Hider. Internal changes to the MP5F include the following: Improvement of the locking roller holder even beyond the newer wire roller holder. Another internal modification is to the firing pin spring, another part that was prone to breakage, albeit after several thousand rounds. The new spring is of multi-strand wire and thicker. In another move toward strengthening the MP5F for the high power French +P+ loads, the cocking handle was redesigned to help it stay forward during firing. The MP5F is proof that when you thought the MP5 could not be improved upon, the engineers at Heckler Koch never fail to take it one step further. This information on the MP5F came from Small Arms Review, the leading publication for the reporting on innovation and cutting edge firearms design. In stock and ready to eFile this to a new owner, So, you could have this pretty Quickly, last approval only took 2 days.

Dscheid NFA Investments replied to Dscheid NFA Investments's topic in NFA Market Board

In stock and ready to go. This is new, unfired since the conversion and is SEAR Ready. Started with a pristine HK93, IC date code, sent it to TPM Outfitters for the 53 conversion. Flapper mag release, "IC" code full auto carrier, Correct HK53 A3 stock w/buffer that is very comfortable, re-marked to "53", one New HK mag included, bird cage flash hider, a new and correct HK 53 wide handguard, beautifully refinished in HK Black. On a F3 and in stock. $6,250 includes shipping to your SOT dealer. We use the eForms system for quickest approval times.

Dscheid NFA Investments replied to Dscheid NFA Investments's topic in NFA Market Board

I have done business with Vito at OTB firearms. He is a long time dealer and while he was buying from me, we had zero issues. Good to Go!

Dscheid NFA Investments replied to Alabama's topic in Wanted to Buy

Dscheid NFA Investments replied to Dscheid NFA Investments's topic in NFA Market Board

Kind of crazy, all of these Basic questions, all because a seller of a $42k MP5 will not accurately describe what he has? Sometimes I really don't understand what people are thinking, or Not thinking. Mark, if you read this, PLEASE Edit your post to include an accurate description, such as (just click on "edit"): Welded carrier or factory F/A Factory barrel or was it replaced? Form 3 or 4 (it may be at your dealer and still on a F3) Where did Vollmer mark the weapon? Does the Handguard and A3 stock have Date codes? Those are some questions that might come up to a potential buyer. I'm not trying to be an a**, just trying to help others (like yourself) so they can Sell their stuff quickly and that means when folks have to ask basic questions, things do not sell nearly as fast.

True story: I am an FFL/SOT here in Oregon and was up in the Tillamook forest shooting (M.G's are not allowed at ranges here, so we go to the hills) I was all alone and had my MP5 out at the time a Sheriff's Deputy came by. We spoke for a moment, he was heading past me on a one lane logging road, so I knew he would come back by. When he did swing back by, I asked him straight up, "why did you not ask me for any paperwork on my M.G's"? He simply said, "if I would have suspected anything, I would have asked" however you look totally legit. He also mentioned, "I can usually tell when someone is up to no good". We had a laugh and off he went, and I had my answer. I have never been asked for paperwork in over 18 years, But I still carry my F3's (Just in case).

Dscheid NFA Investments replied to Sempfi1's topic in Wanted to Buy

Here are some options: https://www.tntesales.com/5-56-14-5-pencil-barrel-assembly/ https://retrorifles.com/14-5-inch-pencil-profile-carbine-barrel-625/ and remember the 653 uses a Flat Delta Ring!

Dscheid NFA Investments replied to Dscheid NFA Investments's topic in NFA Market Board

We have a really cool side folding stock that came off of a M11/9 some years ago. We don't have a Mac in stock for me to show you this "on a M11" but it worked very well. This stock was CNC'd from aluminum, it locks up nice and tight, it is light and Very well built. Specs are: 12" in length when open, 9.5" in length from point of rotating open, push button to open/close, rotates to Left side of the receiver, opposite from ejection port so you can fire when not deployed open. I took it by my buddies CNC shop to see about the cost to make more, it was over $500 ea. so that was a No Go. He also thought it was very well made. Unknown MFG? $175 is a USPS Priority Mail delivered price w/tracking number included, PayPal (gift) or a bank check will do. My contact info is below these pictures, bottom of this page.