Content count

18

Joined

Last visited

Country

United States
Community Reputation
4
Neutral
About TD.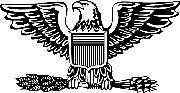 E-mail received and reply sent.

I will be glad to review the FOIA packet from ATF when received. I have done that for a lot of Colt's. Feel free to reach out to me on this or any other Colt's with questions - tkd5501@fuse.net NO 7204 appears to have been used as a demo gun by several parties prior to being acquired by Port Chester Police Department. The FOIA will show when NO 7204 was originally registered with the IRS. That may explain the Form 10. While I cannot explain it, I do know that some Form 10 guns are transferable. And have been transferred. I believe it has something to do with the date of registration. Some guns have also be registered several times over the years. I would guess NO 7204 was well used when acquired by the Port Chester PD, probably at a discounted price if sold directly by Federal Laboratories or Auto-Ordnance. The pilfering of the Colt's parts and refinish most likely happened at the Port Chester PD. I am glad the frame number matches the receiver number. A big plus. A quick review of NO 7204 reveals the ejector and rear sight may be original parts (but unfortunately, parkerized). Perhaps the grip mount is original too. I cannot tell about the fore grip but the other wood is definitely not original. If priced right as-is, NO 7204 could be turned into a beautiful Colt's shooter gun with a professional re-blue, new wood and barrel. Many of the GI parts could be altered for the Colt's look.

ATT-Tactical, You have acquired a very interesting Thompson gun. NO 7204 was in inventory at Federal Laboratories and listed as a 1928AC on July 26, 1934. While the U.S. NAVY markings have been applied in a rather sloppy manner compared to many other NAVY marked Thompsons, the markings were most likely applied by Auto-Ordnance employees when NO 7204 was converted from a Model of 1921 to a Model of 1928AC or U.S. NAVY Model Thompson. I have pictures of other Colt NAVY Thompsons with similar sloppy markings. Review of the pictures you posted indicate most, if not all of the Colt's parts have been replaced with GI parts. The finish is also not original. I am assuming the frame serial number matches the receiver serial number, but please correct me if I am mistaken. The two L drums shown in one picture are not of the Colt's era. One is a World War II "Bridgeport" drum; the other is from Auto-Ordnance in West Hurley, New York. NO 7204 is definitely a shooter grade Colt Thompson. Since it has been refinished, there is really no way to return it to its original form. And the cost would be very prohibitive. That said, NO 7204 could be made into a very nice Colt shooter Thompson. I would also suggest you save all the IRS/ATF forms that you have for NO 7204. The results of a Freedom of Information Act (FOIA) request would be very interesting. Contact me if you would like some help in filing a FOIA. The cost is usually free.

Does the serial number on the frame match the serial number on the receiver? A picture of the serial number on the frame would be helpful. Are the buffer pilot and recoil spring included? Thanks!

If your in need of a Christmas present for that Thompson enthusiast who seems to have everything, give the gift that keeps on giving for many years - An Amateur's Guide for the Colt's Thompson Submachine Gun! Available at Amazon.com and will reach you by Christmas if you act fast. If an Amateur's Guide... is already in your library, you may want to check out my first book, Great Britain - The Tommy Gun Story. Also available on Amazon.com with a look inside feature that allows you to review a few pages. Have a wonderful holiday season. And don't forget that C drum dump to bring in the New Year!

Thumpy, There are many different Thompson variations. A non-matching frame on any of them will generally impact price. One exception is a later M1A1 Thompson without a serial number on the frame. Colt guns with mis-matched frames will take the greatest hit in price and value, probably a 5K decrease in price. World War II Thompsons by Savage and Auto-Ordnance Bridgeport (AOB) not as much. It really depends on what you want to do with the Thompson you purchase. There are shooter grades in all variations, i.e., non-original finish, incomplete, non-matching, etc., and some variations are shooter grade even if new in the box, i.e., West Hurley's, 1928AC's, NAC crate guns, Pearl's, etc. Decide what you want and what you want to do with it (safe queen - display only, very little shooting or a shooter). Regarding matching and non-matching World War II Thompson guns, both exist in the marketplace. Matching 1928A1's are not rare and but with everything else being equal, will usually cost a little more. And will usually sell for a little more to the next caretaker. Shooter grade Colt's without the original barrel, wood, internal parts and poor or refinish can be found for under 30K. Aside from that great buy every now and then, there is usually a reason why one gun sells high and another of the same variation sells low. Decide on a variation, study the marketplace, buy a few books and join one or both of the Thompson Associations. This will make you an informed buyer. Good luck.

Again, thank you for all the kind words about my book. I do have copies available that I can personalize and mail.

Ian McCollum posted a review of my book, An Amateur's Guide for the Colt's Thompson Submachine Gun, on his website, ForgottenWeapons.com. Aside from Ian's comments, he thumbs through the pages of the book providing a great inside look. https://www.forgottenweapons.com/book-review-amateurs-guide-to-the-colts-thompson-smg/

Is just the actuator for sale? If so, the price please. Thanks!

I really appreciate all the kind remarks and comments I have received about my new book. Thank you!!!

I am going to bring this back to the top. Great Britain - The Tommy Gun Story was initially released in January 2015. I wish to thank everyone that has made this publication a success and more importantly, the authority on the Thompson gun in Great Britain during World War II. Available at fine book stores and on Amazon.com with a list price of $29.99. Personalized copies can be purchased directly from the author at a Sturmgewehr special price of $25 plus $4.00 shipping in the continental United States. Contact Tom Davis, Jr. at tkd5501@fuse.net for purchase information. Other books by Tom Davis, Jr. - An Amateur's Guide for the Colt's Thompson Submachine Gun

Are you in the market for Thompson submachine gun manufactured by Colt's Patent Fire Arms Manufacturing Company in 1921 and 1922? Do you have the expertise to properly evaluate what has become a very expensive collector firearm? Would you like to have some inexpensive help inspecting that Colt's? Finally, a book that is geared especially toward those who want to learn about the Colt's Thompson gun from a buyer perspective: An Amateur's Guide for the Colt's Thompson Submachine Gun (Or How to be an Informed Buyer in a Very Expensive Market) This new reference book by Tom Davis, Jr. is the perfect guide for those new to the very expensive world of the Colt's Thompson guns. It can easily save a novice collector thousands of dollars when looking to purchase that perfect Colt's Thompson submachine gun. The book covers: (1) What to look for and avoid when shopping for a Colt's. (2) Each Auto-Ordnance model explained in pictures with detailed information. (3) How to identify an original Colt's era actuator, including the three original NAVY actuator variations. (4) The St. Louis Police Department Colt's story, including the gangster guns and Models of 1927. (5) How to safely shoot an original Colt's Thompson without devaluing it. (6) How to clean and properly refinish the Colt's wood. (7) How to identify an original Spare Part Kit Container. (8) And much more information that will greatly aid the novice and educate many current owners about General Thompson's trench broom. The book is filled with numerous color photographs and expansive captions that will teach the Thompson enthusiasts the many important features of a Colt's Thompson. While geared toward the beginner or new enthusiast, current Colt's owners and advanced collectors will find a lot of valuable and heretofore unknown and unpublished information. In addition, dealers that do not specialize in the Thompson guns will be better able to accurately describe Colt's for sale. And correctly evaluate Thompson guns offered for trade or direct sale. This is a must book for the Thompson enthusiast's library! This new publication is available immediately on Amazon.com at a list price of $49.99 Use the Amazon website "Look Inside" feature to review a few pages and see if this book contains the information you need before making a very expensive purchase decision. Personalized copies can be purchased directly from the author at a Sturmgewehr special price of $40 plus $4.00 shipping in the continental United States. Contact Tom Davis, Jr. at tkd5501@fuse.net for purchase information. Other books by Tom Davis, Jr. - Great Britain - The Tommy Gun Story

TD.

changed their profile photo

I am going to bring this back to the top for the Thompson enthusiasts that are new to Sturmgewehr.com. The above link for Amazon.com is still active with some great pricing options. I can also personalize a copy and ship to your front door. Send me a message via this forum. Every passage in the book is supported by a document written long ago, a recorded meeting, or some other type of irrefutable proof. There are 358 footnotes to aide the reader with the source documentation. You will find a documented history of the Thompson gun in Great Britain that is much more complete and different from previously published sources.

I am going to bring this back to the top again. For those looking for a Thompson gift for that special someone, this is a must have book for your reference library. I noticed Amazon.com has some great Christmas pricing, including a "Look Inside" view that lets customers see and read some of the pages. Shipping is reasonably priced and delivery can be made prior to Christmas. I have included the link below and encourage everyone to take a look. https://www.amazon.com/Great-Britain-Tommy-Gun-Story/dp/1502977818/ref=sr_1_1?ie=UTF8&qid=1481688977&sr=8-1&keywords=great+britain+-+the+tommy+gun+story Merry Christmas and Happy New Years to all. This is going to be a great Class 3 year!