Content count

391

Joined

Last visited

Country

United States
Community Reputation
33
Excellent
About eMGunslinger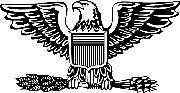 Rank

Veteran


Birthday

11/16/1990
Personal Information
City and State

Denham Springs, LA

Avatar Info

The World is Yours
Picked up a few of these for builds and don't need them all anymore. They look brand new and are hard chromed ready to go for a dummy gun, semi, or postie. $900 plus shipping

Reduced to $1800 + Shipping

Good price This shouldn't last long

Needs to be milled out and new roll pin put in I've had to fix quite a few of them

Has Curtis ever comfirmed he made roller sears?

I can do all of this without a problem and form 3 it back. Have two AC's to cut this week anyway so what's one more. I made the jigs years ago to pull the barrels and I have all the gas port sizes written down.

So if you take the gun apart and take pictures you should notice the side plate has been welded on or if you have it XRayed. There are a few of these guns running around. They took GI guns and cut them up into cutaways. A few popped up about 5 years ago for cheap and were sold quickly. Someone else on here just off loaded one that was the same as this one. That's why there is no MFG info on the gun because that's part of the info that was cut off. Hence the IRS number The guns are still C&R and all but they are considered rewelds in the eyes of the community. Whatever you determine it's worth it to get the gun properly gone through. Because what's missing on the gun is very odd and dealing with guns that has a good chance of killing someone is never fun.

Many moons ago on the original sturm board when I was just getting into this they had one for I think it was 25-30k and this was 5+ years ago. It sold in less than 4 hours because I was going to buy it. I have seen one other gun since then but they are exteremtly rare and the design is very well though out

They are FA only and run about 950-1100 RPM depending on ammo.

I have one in my safe right now that will go out on a form 3. Original Saco trunnion (not rewelded) built by metrotech. Had Aaron at BeltFeds look over some of the basics on it and said it was one of the nicer built guns he's seen besides the factory guns. I shoot it every few weeks when I get friends down who haven't ever shot MG's. Also if you wanna come down and shoot it feel free I'll get some other MG's out of the safe and make a day of it.

Browning 1917A1 complete cradle, vehicle post, and wooden ammo box for sale. $2,000+ shipping for all.