Content count

82

Joined

Last visited

Country

United States
Community Reputation
4
Neutral
About Rebel Rifle Ordnance LLC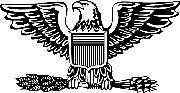 Rank

Active Duty


Birthday

06/15/1974
Personal Information
City and State

Ellisville, MS
Looking for USGI M3 tripod in exc condition. Thanks.

Looking for an M31c Pedestal or MK16 mount.

M2 Carbine, Manufactured by Inland Division of General Motors close to the end of the production run as an Original M2 Selective Fire Gun and marked on gun M2. S/N is 6852817. Excellent condition with an original 20 round magazine. No law letter required and a keeper for individual FFL & SOT holders. On Gunbroker so this gun may go at any moment. Don't delay it's a great price for an excellent investment. Please note: This is a restricted Pre-May Sales Sample only available to FFL & SOT Dealers.In stock on form 3 and ready for eForm transfer for fast approval.$4,995 plus $150 FedEx 2cd day shipping. MS residents 7% sales tax. 3 day inspection guaranteed satisfaction. Reference available upon request. IMG_1997 by Davy Keith, on FlickrIMG_1998 by Davy Keith, on FlickrIMG_1999 by Davy Keith, on FlickrIMG_2000 by Davy Keith, on FlickrIMG_2001 by Davy Keith, on Flickr

Stemple Thompson in excellent, like new condition. Likely this gun has less than one mag through it. Bought from original owner. Made with original M1928 parts kit not like the later ones with new made parts. Has the look and feel of original Auto Ordnance Thompson for a fraction of the price. Guaranteed to work flawlessly. 3 day inspection. Comes with one Thompson 30 rnd mag. On Gunbroker so this gun may go at any moment. Don't delay it's a great price for an excellent investment. $11,200 OBO. Shipping FedEx 2cd day $150. MS residents 7% sales tax. On form 3 can eform for fast dealer to dealer approval. References available upon request. IMG_1899 by IMG_1900 by IMG_1898 by IMG_1897 by IMG_1896 by IMG_1895 by Davy KeithIMG_1894 by

Picked this up from Knob Creek a few years ago. It's an A-CAV ACAV M113 APC M60 M-60 Gun Shield Armored Personnel Carrier. Has some surface rust. A 1919 fit's perfectly in it but the ammo tray is too far back. Could be modified by cutting off the ammo tray. One forward flap missing. Otherwise in great shape. $800 Or best offer. Shipping is extra UPS ground. Weigh's 84 pounds so I can get you an estimate but an idea from here to AZ ground is approx. $60 so it's not too bad. Trade interests: HMMWV armored parts.

Rebel Rifle Ordnance LLC replied to Aaron in Mohnton Pa's topic in NFA / Semi Forum

I need a pedestal mount for the bed of my Humvee. Anyone make them cheaper than BMG parts? Not knocking his.

Looking for a 15" aluminum Naval Socket pedestal mount.

Is this still available? Pics?

I need a Piston for a Winchester 1918 I am restoring that is in very good shape, can you help?

 

Tommy

Winchesterway@msn.com

Sure, how many do you want to do?

Looking to buy a registered DD grenade.

Rebel Rifle Ordnance LLC replied to Rebel Rifle Ordnance LLC's topic in Wanted to Buy

Looking for BAR mag's at a good price. Also interested in ANY marked BAR parts with maker, Winchester, Colt, Marlin. Let me know what you have.