Content count

226

Joined

Last visited

Country

United States
Community Reputation
8
Neutral
About mstrmstr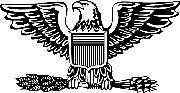 Got two M3 Stuarts from a Georgia source 40 years ago LIVE and a Sherman off of a VFW post .. Dang thing was LIVE. Looking for a T74... The Live tanks are out there just have to be lucky. They used to "demil" with just a tack welded plug in the barrel. If your lookin the artillery is everywhere Just need to find a "old" one in a remote area. BTW the Stuarts were 10 grand or so then and I bartered a ton of spare parts and road tracks. \ Note after WWII for a while a LOT of operational stuff showed up on our shores. Remember when WWI ended and they sent home GI's with their weapons! !. That included machine guns/mortars and live ammo !!! Note WAT's were common thru the Viet Nam era.

I actually want the TANK if it is fully operational and all functional. Indiana allows and it is desirable..$200.00 tax is not an issue. I am willing to travel for inspection and pay CASH. I do have 90mm HEAT (HEAT M371E1) rounds for trade but it is COST plus $200 tax on each round. Advise.... Transport via my own USGI tank transport. Davis

For lack of sales interest this gun will be converted to 7.62x39 as a dual caliber gun. I you want to offer while this is done just say so. Once completed the converted gun will be posted at a higher price of course. One owner gun since 1987 unfired except at SWD. If your buying a gun get a NOS one- with the paper.

SOLD. with extras -- ammo/links/mount/tripod/parts and a fitted pelican carry case. $74.000.00

Adding a free tripod and mounts..

I wound up selling the mags outright for much more than i thought they were worth. I include THREE modified ProMag magazines.. (readily available). I will add in the full front end in 223/5.56 as a bonus.. Just a second mention- this one converts to 7.62x39 easily and on the transfer paperwork I would include the caliber addition. As an addition I would not have to xxx out the original calibers it would be inclusive. Ask for the barrel and parts and conversion if desired.. The extras really bring the equivalent value up.

found a BFD for this gun included

In 2019 from ATF statistics over 2.3 million transfers were done..No politician is going to promote the loss of that tax income nor lose the employees that are assigned those jobs. It is rarely mention but they ARE considering raising the stamp fees. The holdup is it does take an real act of Congress but they don't want to open that can of worms. I have been to the Dirksen Senate office building and face to face with quite a few Senators. They all state the same message "Why,Sir, would we change a gun law that has worked nearly perfect since 1934?"

original USGI trunnion built in the mid 1980's before 1986. Rails never welded.

The entire front end in 5.56 (Kengs)(Polytech) will seperate for $1200.00.. You have not seen one in DECADES..

I have in hand all conversion parts if 7.62x39 is your bag.. 600 bucks to convert. with used 7.62 Chinese barrel and $1100 with a new polytech.. Nothing is cheap anymore..

Thanks for the PM's but it is a CASH sale.

I have for sale a M-60 Machinegun. original configuration. Rebuilt by a c2 Mfg to specifications. Most new parts . Gun only. Form 4 in Indiana. $68.000 and first tax paid. Shipping additional upon approval. I have had this gun since back in the day and have shot 200 rounds in 1995 through it. It has been in VCI pack since then. Fully convertible to many other configurations as the TRUNION is the registered part. NO OTHER PARTS More pics for the interested and gun is available for viewing at WARRIOR ARMS in Valparaiso,In upon notification.

to all== inquire as to delivered price. There has been some confusion.. I am easy and usually include some extras.