Content count

343

Joined

Last visited

Country

United States
Community Reputation
26
Excellent
About damcv62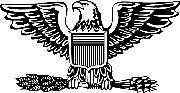 Have a number of no letter post samples for sale, having to drop one of my SOT's so these post samples can be bought by another FFL/SOT that are manufactures or importers. All other FFL's will need a demo letter. I can take more photos of any of the guns you might be interested in, you are welcome to come see them in person outside of Harrisburg Pa. 1. Factory Colt M16A2 commando-was left over from a contract for Brazil. Neat engraving for something you don't always see. $4000 2. Factory Colt M16A4 government property marked-brand new never fired. $4500 3. Factory FN M16A4 governemtnet property marked brand new never fired. $4500 4. Factory MP5-police trade in, has some marks on it as they always do, good shooter. $4500 5. Factory AA-12 full auto shotgun, this one is always a crowd pleaser. $35,000 6. Factory Colt Canada LMG-this one I've never seen another one of. Came out of the colt collection a couple of years ago. It's the newer upper and bipod style. $16,500 7. FN M249-this is a conversion off a semi 249s, using a drop in op rod that is the registered part, so you can shoot it till you are tired of it then sell the semi host with out the registered parts, thing runs amazingly well, call it old faithful. $14,500 8. M240B- this one was built using a US Ord brand new parts kit and a side plate. As close to a factory US Ord gun as you can get as they won't sell to dealers. $18,500 9. MK19-runs good, not many of these floating around. $45,000 10. Winchester M14 frame-was stripped when I got it, thought I'd try to build it out but never got around to it. $2000 Can provide references for many $10k plus deals, the guns can be viewed in person outside of Harrisburg Pa. These guns are on my books, and I efile so fast F3 transfers for out of state buyers. Payment by check, MO, wire, cash, gold, silver. Always taking trades, and buying NFA weapons. Also looking for military bring backs, optics, lasers, uppers and full rifles. Fly out and take a look at it if you'd like. Lots of things I'm in the market for, transferable machine guns, pre may, post may guns. Parts kits, mini gun parts. Nice slant back military hummer? Ammunition, M60 parts, 240 parts, MG42 parts kits. Open to most anything I can build into a MG or is neat and different. Need a couple of FDE scars, both 308 and 556. Also open to post sample guns that need a demo letter that are factory guns. FN, HK etc factory guns welcome. Any questions please email me, can send more photos if needed. Just remove NOSPAM Thanks, Donald dmclean@NOSPAMtpimports.com

I did try you, never got a reply.

Authentication service? Where would one find such a thing? I mean for coins sure there is PCGS or NGC. They move into firearms now?

Always looking for options.

It was for trade. We aren't allowed to take trades? Come on now. Please put it back, I'll take out the make an offer if it makes you feel better.

Had a post for a colt tommy gun. Gone off the boards. What gives?

As it says in the listing, feel free to make an offer.

Have other things that I can add for the right trade, HK94's cut down to MP5, remarked, etc. lots of other options.

Traded one of the Uzis. I have other semi hosts, couple of HK94's cut down to MP5's, etc.

Have a set of bolts to go with this if needed. Some other parts.