Content count

396

Joined

Last visited

Country

United States
Community Reputation
31
Excellent
About damcv62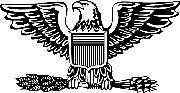 Added a HK SL8 I found in the back of a safe. Also have a lake side machine vindicator. In .17hmr2. Beltfed, little odd guy. Not sure on the price for that one, I'll try to get some photos of it.

Looking for another colt M16, A1, or A2. Also no letter post samples, or letter guns.

Still looking for most everything on my list.

Still open to offers, someone got something I didn't know I needed?

Photo added as requested.

All messages replied too.

Asked to list this one for a friend, family would like $27k for a S&H sear in a SEF trigger box. It's currently being transferred to my books, and will efile when cleared. I feel the asking is a fair price in the current market. Shipping and insurance on the buyer. I can arrange a viewing if you want to come look at it in central Pa. I have a number of very nice sear hosts this would work well with, if you take a host with it I'd drop $1k off the pair. If you take another host I'd drop some more off. Cash, check, wire, gold, silver and trade items are always accepted. Hosts: Thanks, Donald sales@NOSPAMtpimports.com

Will trade for mini gun parts, ammo, toward some pre may or post may no letter guns?

Always open to offers. Cash or trade.

Have a very nice set of SBR's up today. All of these guns are built on true HK frames, done by some of the best in the industry. None have been shot much at all, always had post samples for shooters, nice clean example of thes fine weapons. Can provide references for many $10k plus deals, the gun can be viewed in person outside of Harrisburg Pa. This gun is on my books, and I efile so fast F3 transfers for out of state buyers. Payment by check, MO, wire, cash, gold, silver. Always taking trades, and buying NFA weapons. Also looking for military bring backs, optics, lasers, uppers and full rifles. Also mini gun parts, other belt fed parts, post and pre sample machine guns. Have something to offer? Please feel free. Fly out and take a look at it if you'd like. Had to add, willing to take payments on this, need a couple of months? Just let me know what you were thinking. Always open to trades as well. Prices:(would make a better deal for a package group) MP5-built by Fleming on a HK94(registered SBR) proper 3-lug barrel, A2 stock(A4 add $400) $7500 MP5SD-built by Fleming on a HK94(registered SBR), can also by Fleming. A2 stock(A4 add $400) $8500 MP5K-PDW-built by Dyer on a SP89(still a pistol), 3-lug barrel(stock not included but can add one for $300) $6000 Briefcase for a MP5k-this will not work with the PDW, I have another converted SP89 that will fit for $5500, the case is $3500 Any questions please email me, can send more photos if needed. Just remove NOSPAM Thanks, Donald sales@NOSPAMtpimports.com

Sold one, have a second. Always open to offers.

Have a NIB blued gun as well if that was more someone's style.

I did? You never replied.