Content count

38

Joined

Last visited

Country

United States
Community Reputation
3
Neutral
About Greasegunner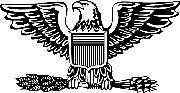 Personal Information
City and State

southwest US
Nice Transferable IMI Uzi Host with Registered Bolt. This Setup Works Flawlessly.Extras Include Aurora TacticalSuppressor that is one piece suppressor/barrel/barrel nut,Vertical K Tactical Grip , Wood Buttstock, 20 magazines, extra 9 inch barrel, 16 inch barrel, Top Cover/Picatinny Rail, 25 Magazines, Vector Arms Drum(Looks Like Suomi)Extra Pistol Grips,Original Handguard. Extra Pistol Grip Assembly, Suppressor is very Quiet. Pictures Show Light Usage. Will Separate $12,500 plus $60 Shipping

Iconic Case from the 50's By Police ordnance Company for the M6 Ingram Submachine Gun. Fits the Police Model Perfectly, the one with the Vertical Foregrip. Very Rare. Upgrade your M6 Ingram . Will Hold the Gun and Two Mags. Gun and Mags Not Included $1500 shipped

Extremely Fine Police Ordnance Co. Model 6 Machine Gun Resembling The Iconic Thompson Submachinegun. Designed For The Police Market, Its Simplified Design Came In 3 1/2 Pounds Lighter Than The Thompson. Extremely Early Specimen With A Three-digit Serial Number And "King" Patent Rear Sight Similar to Those Seen On Winchester Rifles. Bolt And Mainspring Retain By A Screw-in Cap At The Rear Of Receiver With A Push Button Release. A Total Of 7 Magazines Are Included, 30 Round Capacity 5 Mags Are New in the Wrapper. Original Lustrous Blue Finish. Barrel Has Plier Jaw Marks At Outer Edge Where At One Time The Barrel Had Been Attempted to Remove it .Very Interesting Firing System; a Short Pull for Semi Auto and Pull Back Further For Full Auto Mode. Bore Is Near Excellent, Shiny And Bright. Bolt Face Is Extremely Fine. Mechanics Perfect, Functions Flawlessly. Serial Number 227, Very Early Gun. Most of the M6s were the ones with the Vertical Foregrip and this one is the very rare "Military" Model.Original Brochure Showing the Military Model. This is on a Form 3 And will be E-Filed for Immediate Transfer at $8,995! Reduced to $8.695 Reduced Again-$8395 Sale Pending Funds

AR-15 Full Auto Converted and Fully Transferable. Has the "Retro" Look of the Vietnam Era M16s. Outstanding Condition. Comes with 4 Colt Brand Magazines. Also Comes with a CMMG Radial Delayed Blowback 9mm Upper With a 30 Round Conversion Magazine that you can use with the original lower. No Alterations to the Magwell required for 9mm! Just install the Upper and Shoot 9mm with these Magazines. This is on a Form 3 And will be E-Filed for Immediate Transfer at $19,500!

Iconic "Commercial" Savage 1928 Thompson Machine gun. PD Marked "MPD" The Tom Davis Book has other examples as Pictured. William Douglas Firearms Museum states only 150 of this variation made. Serial 17738 ; low number since the last Colt was 15041. Commercially Finished Like the Colts and in many Cases with Colt parts. This one has a Colt "anchor" proofed Buttstock, Colt Fire Control Parts.There were six Savage 1928 and 1928a1 Variations and this is the first one and the rarest. It has the New York Address and Patent Numbers Just like the Colts.These Commercial Guns for the Most Part Did not See the Harsher Military Service of the 1928a1's Retains over 90% of the original Du Lite Finish. Both Upper and Lower Halves Matching Serial Numbers. This example is rare than any of the 15,000 Colts.One 30 Round Magazine and 3 20 round pre war NY Mags , A great addition for the Advanced Collector. This is on a Form 3 And will be E-Filed for Immediate Transfer at $40,995!

Excellent With 95% Plus Of The Parkerized/Blued Finish With Minor Light Edge And High Spot Wear Overall And Signs Of Light Firing. This is a scarce example of an originally unfinished WWII 1928A1 Thompson submachine gun initially manufactured by the Savage Arms Company under license from the Auto-Ordnance Company and then completed by the Numrich Arms Company. In the early 1970s, George Numrich acquired a huge amount of WWII spare parts and partially completed Thompson submachine receivers and barreled receiver from both the Auto-Ordnance and Savage companies and at the same time imported a large numbers of Thompsons from overseas. Using that stock pile of parts, he completed/assembled all the remaining stock of receivers and barreled receivers from the two companies into complete 1928 Thompson SMGs. He was required to remark the receivers he completed with his "NAC" serial numbering, hence the current serial number "S-527235 NAC", and sold them as commercial weapons. The receiver is marked with "MODEL OF 1928 A1/NO. S-527235 NAC" and farther back "THOMPSON SUBMACHINE GUN/CALIBRE .45 AUTOMATIC CARTRIDGE". It still retains its original late production short pattern 10 1/2 inch barrel without any cooling fins, a late commercial model Thompson/Auto-Ordnance "CUTTS" marked compensator, horizontal forend, fully adjustable Lyman rear sight, and a detachable buttstock. The underside of the lower trigger housing is correctly numbered and matching serial number (S-527235 NAC) to the receiver. It has a dark gray parkerized receiver and a matte blued trigger housing and barrel assembly. It is fitted with the correct walnut forend, pistol grip and buttstock. This Thompson SMG is complete with a 30 round stick magazines and one drum magazine. This is on a Form 3 And will be E-Filed for Immediate Transfer at $23,995!

Very Nice Mid War Version of the 1928A1. Actually Auto Ordnance took 1928a1 for commercial sale and Stamped "C" over the 1 so it reads Model 1928AC This is a very clean example with looks to have most of its original finish, not reparkerized. And since these were sold to police departments or commercial sales, they did not see much use.Shipping Included. Ships With a period correct drum and 30 round magazine. Fully Transferable .Lower is a AO in the same Serial Range with a "X" suffix properly added to the serial number .The Frame also has the "x" added to the number as Mentioned in the Literature. They are not GI or US Purchased Thompsons used by the US Military during the WarI. In almost every case as in this one a AO Prefixed Receiver was Mated to a AO Prefixed Frame.Documented Sales of the 1928a1 ended in October of 1942 and this variation begsn in 1943 and continued until 1946 under Maguire Industries. Most were sold to Law Enforcement Agencies.This variation is Mentioned in Frank Iannamico's book American Thunder as the Third Variation with Smooth Barrel, L sight. This is a "must have": for the Thompson Collector as it is its own Variant. This is on a Form3 And will be E filed for Immediate Transfer $22,500

Interesting in how things play out. I had an interesting experience where i bought a machine gun from an individual who sells here and on other sites, I wont name him because i wont be mudslinging. The machine gun would only run one round and jam. Seller said it must be the ammo, Upon close examination, it was missing the extractor, It couldnt pull the rounds out!!! Seller accused me of trying to scam extra parts from him even though i bought a 7,000 post sample and now i am trying to scam him out of an extractor, He also admitted he had plenty of parts and bolts and was going to send me zippy!!!. The solution i was offered was ship the gun back and he will install and headspace a 250 dollar bolt and ship it back to me . This is after he yelled and screamed at me and called me every name in the book. I truly believe karma will get the people who do NOT treat others the way they want to be treated.