Content count

273

Joined

Last visited

Country

United States
Community Reputation
18
Good
About MFP Autos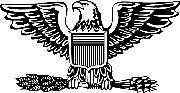 I have a brand new in box OEM (B&T) MP5SD Silencer. The can is in my inventory on Form 3 MP5SD Suppressor - $650 plus shipping

The SPR300 pictured has SOLD. I have another one left that is an identical package, also brand new, but with a couple of small blemishes. These really aren't noticeable, but I want to point out the fact never the less. It may have rubbed against the sling buckle that was also packed in the same compartment during shipment. That said, the gun came out of the case with the red plastic B&T seal on it like this. I will update the photos shortly.

All VP9 Kits currently in my inventory are spoken for or sold. I will be getting a couple more kits soon. They were supposed to arrive in the begining of April, so it's anyones guess when they will show up.

I have a brand new-in-box SP5K-PDW that just came in. I ordered this for myself originally, but couldn't wait and actually bought a consecutive pair a while ago - thus this one is now for sale. The pistol is new in the factory grease and comes with the H&K branded hard case. The roomer from an HK dealer I know is that these are actually going to drop off a bit in production this year in place of other manufacturing priorities, but I can't say if that's the case for certain or not. Either way, if you want one of these within the next year or so, this is probably a good time to pick one up. Heckler & Koch German SP5K PDW - $3950 Plus Shipping.

You got it! Sold Pending Funds

Bump - still have units in stock

I have a Brand New In Box Brugger & Thomet Integrally Suppressed APC9SD - pistol and suppressor kit. The APC9SD - like the H&K MP5SD - uses a ported barrel in concert with the sound suppressor to reduce the velocity of all 115 grain and 124 grain ammo to subsonic speeds. This means you can shoot the cheap stuff and still get a much quieter report from the weapon. I have one kit currently in my inventory on Form 3 available for immediate Efile. Grab one of these now if you want one soon. The SD version is already more difficult to come by and due to a recent foreign contract order, APC9 and APC9K pistols will be harder to get for the next few months. B&T APC9SD Pistol with Integral Suppressor - $3,350 Shipped

A couple more just came in and are now available for sale.

Thank you for the info Sir. Is it common for these not to close all the way? The point you see the stock closed to is the full extent of travel.

Hi Folks, Found this weird extended length of pull A3 stock on a factory german mp5 PD gun. The gun is a factory german machine gun with all german parts so I *think* the stock is a factory German HK stock as well, but I've never seen this version of it before. The stock rails are longer and it doesn't close all the way. It looks like it's designed not to close all the way as the rails are not cut all the way back like most MP5 Stocks. Can anyone identify if this is a factory german stock? Thank you in advance for any info you can provide.

The SPR in the plastic case is sold. I still have a SPR300 Pro in the original black discreet soft case available for sale. I will update the photos shortly.